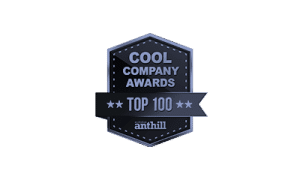 I am excited and proud to announce Virtual Coworker has been selected as a finalist in Anthill's Cool Company Awards 2013. We always knew the people of Virtual Coworker were cool, but having our company selected as one of the coolest companies in Australia is quite validating.
Virtual Coworker is one of four finalists in the 'Global Growth' category. Anthill's criteria for this award is the following: "An Australian company that has achieved outstanding global growth or demonstrated the potential to expand outside of its traditional boundaries and grow globally". Our ability to recruit experienced Filipino staff for clients worldwide must have won over the judges.
Virtual Coworkers Founder and CEO Braden Yuill said, "Being a finalist for the coolest company in Australia is a great acknowledgement of the hard work our team in Australia, the Philippines, and America has done. We will continue to strive towards providing excellent and cost-effective staff for companies all over the world!"
The winner will be selected from a panel of expert judges. On November 21, representatives from the "bodaciously bad-ass Cool Company Top 100" will gather in Melbourne to celebrate their achievements and watch the category winners and coolest company of 2013 unveiled.
For information on the rest of the 'Cool 100', check out:
https://anthillonline.com/top-100-coolest-companies-in-australia-2013/